How We Can Help You When Buying or Selling
What does a Settlement Agent do?
Act for the Seller in the Sale of a Property (including VOI & discharge authority)
Act for the Buyer in the Purchase of a Property (guide first home owners and provide Title Insurance information)
Change the details on a title, ie, survivorship, transmission, add a spouse, delete a spouse – family court order or binding financial agreement (marriage split)
Subdivision application
Attend CPD and CPC seminars regularly to keep up to date with changes in legislation and any changes in the settlement industry
Electronic Conveyancing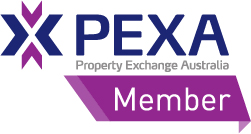 Best West Settlements is registered with PEXA and as an owner I have now been trained in Electronic Conveyancing. This means that Seller's can access their funds within hours of settlement, Buyer's can receive a copy of the title noting them as registered proprietor within hours of settlement and Real Estate Agents can have their sales commission within hours of settlement. Electronic Conveyancing also eliminates errors that can happen with paper documentation. The Big 5 banks are on board with many other financial institutions either on board or in the process of registering.
Settle Me

Settle Me is an additional service available through Best West Settlements, it is a real time tracker that keeps you, the customer connected to the progress of your property transaction.
Through this service you will receive:
Instant alerts on your settlement date and time
Notification when the settlement is complete
A checklist from Best West Settlements which keeps you up to date on what you need to do or paperwork that you need to provide.
The ability to view your settlement information from any device, at anytime and anywhere.
Best West Settlements provide professional services that dots all the i's and crosses the t's.
The following services are available through Best West Settlements:
Residential Property Settlements
Commercial Property Settlements
Strata Property Settlements
First Home Owner's Grants
Family transfers and Court Ordered changes
Change of names
Application for Subdivision
Family estates or Transmission Application on Death
Title searching